Lace knitted Babyblanket 100% Oeko-Tex Alpaca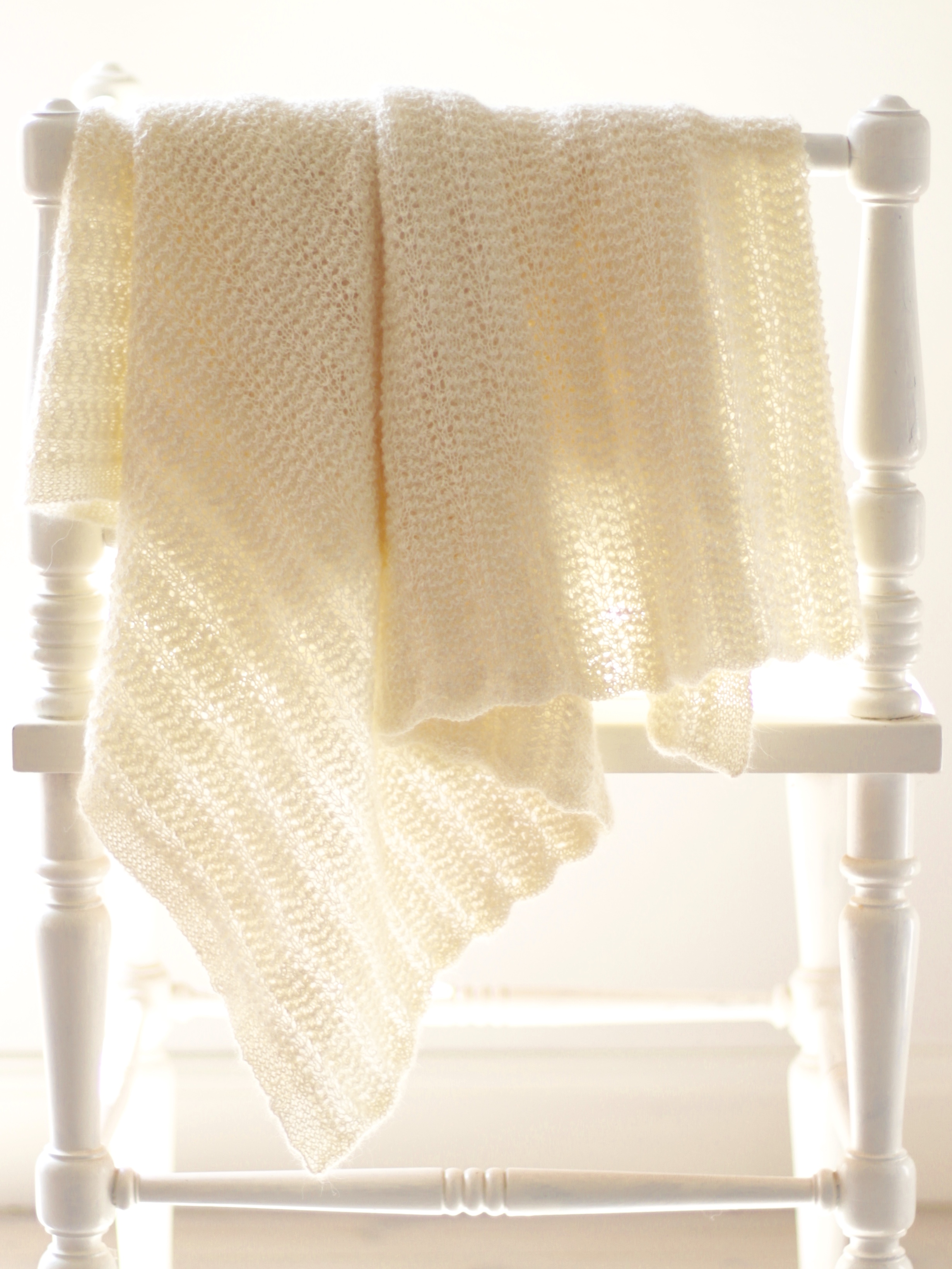 Lace knitted Babyblanket 100% Oeko-Tex Alpaca
Very soft en light lace knitted babyblanket. The lace knitting (called 'Feather') gives a 3D effect to the blanket. If you like you can press the blanket to get bigger and more flat looking. To get the 3D effect you just tumbledry for 3-5 minuts after washing.
Knitted in Denmark
STYLE: Babyblanket model Fjer.
SIZE: 85 cm x 80 cm.
COMPOSITION: 100% Oeko-Tex Non-mulesed Alpaka Wool.
COLOUR: Naturale white . If you are looking for a third color, please contact me and I will knit a blanket in your favorite color. Read more about our colours here
CARE INSTRUCTIONS: Hand wash or special machine wool programme 30°. Always use special wool detergent. Read more about how to take care of your garments here
PRODUCTION: Knitted in Denmark