Poncho 100% Oeko-Tex Merino, Dark Turquoise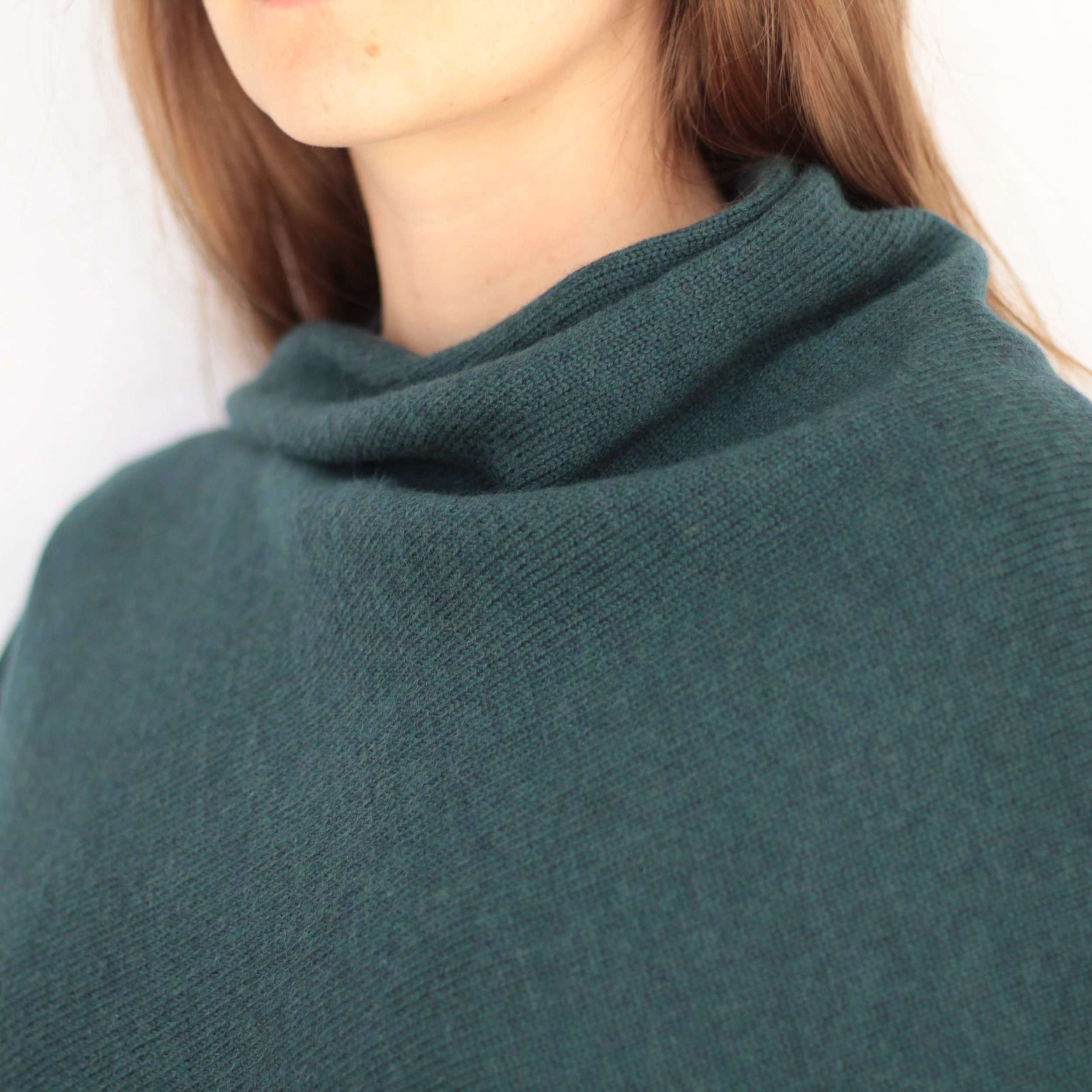 Poncho 100% Oeko-Tex Merino, Dark Turquoise
Draped, asymmetric poncho joined together on one shoulder. The poncho is knitted in stocking stitch with a moss stitched edge so it hangs flat.
An easy way to look classic in a minute.
STYLE: Poncho
SIZE:
Small - choose this size if you are Petite woman (I use this size myself, because I am 158 cm high).
Medium - most sold and common size!
Large - for you who like the poncho x-tra long.
COMPOSITION: 100% Oeko-Tex Merino Wool, 19.5 Micron
COLOUR: Dark turquoise melange - like a beautiful day on The Kattegat Sea. Read more about our colours here
CARE INSTRUCTIONS: Hand wash or special machine wool programme 30°. Always use special wool detergent. Read more about how to take care of your garments here
PRODUCTION: Knitted in Denmark