Oversize sweater, Brown Granite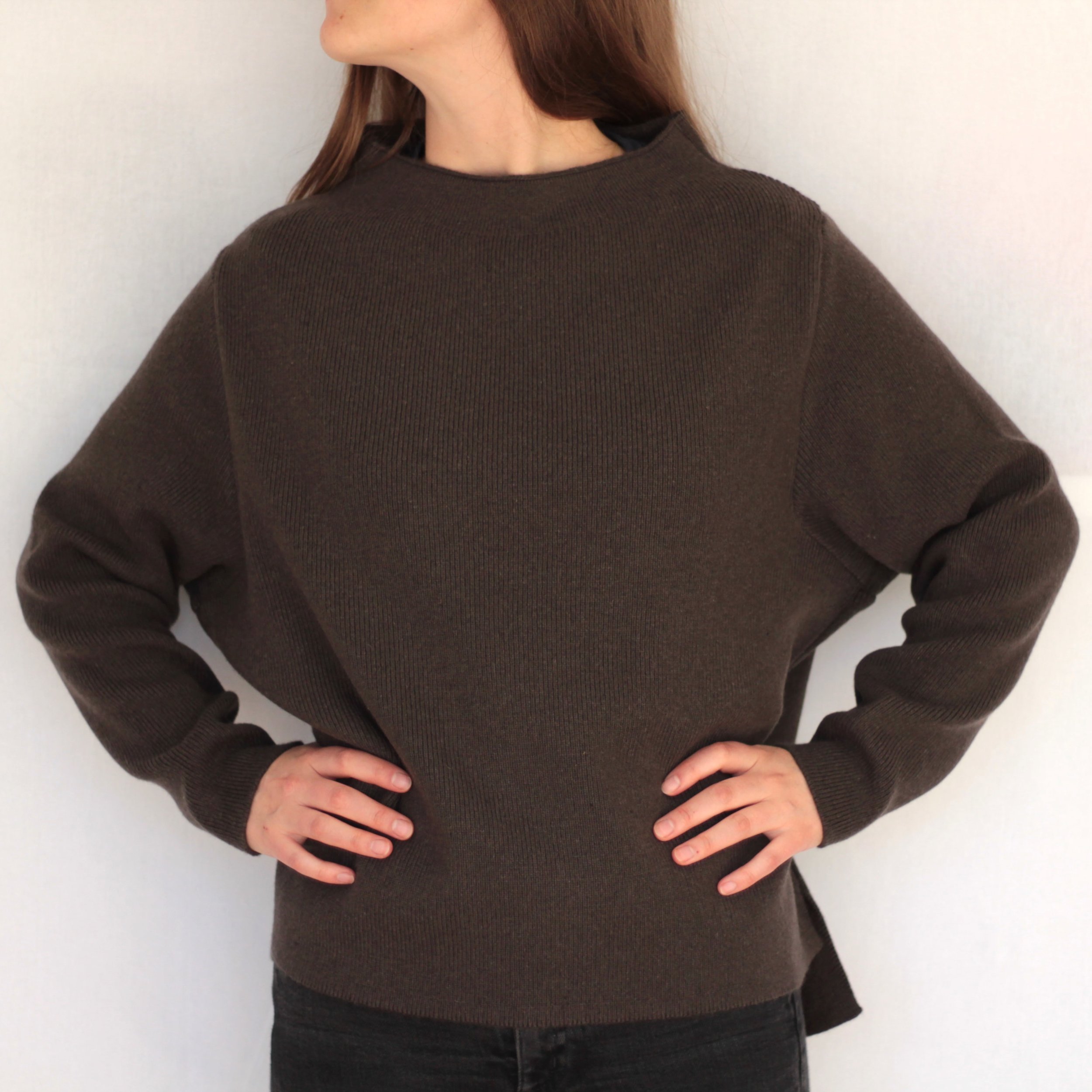 Oversize sweater, Brown Granite
Design By Maya Wickstrøm
Knitted sweater in doublejersey technique. The neck is short and standing knitted in tubular technique sewed with seems in both sides. The symmetric design is timeless waist long, cresting an elegant and fresh take on the classic.
SIZE: Small, medium and large (loose fit).
STYLE: Oversize sweater. Firm and soft quality and loose fit knitted in doublejersey technique. Asymmetric: The front is approx. 5 cm shorter than the back. Slits i both sides (10 cm). Tubular neck with seems in both sides.
COMPOSITION: 8% Cashmere, 47% Merino Fine, 30% Viscose & 15% Polyamide
CARE INSTRUCTIONS: Hand wash or special machine wool programme 30°. Always use special wool detergent.
COLOUR: Dark brown with at tint of grey, solid colour - grounded and strong. Brown granite is understated, authentic and timeless.
PRODUCTION: Made in Denmark